About Us
Select Engineering (Asia)Ltd, innovation, design and development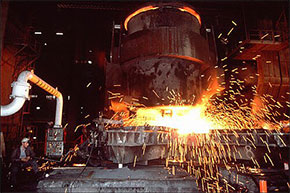 Established in 2001, SEA (Select Engineering Asia Ltd) prides itself on innovation, design, development and technological advances of construction consumables. In 2009 two highly experienced engineers joined SEA to further advance development of the SEA-tech range of products. Phil Wright has taken up the position of Product Development Manager / Technical Support and brings with him more than 30 years of engineering experience. Phil was previously responsible for managing research and development of one of the largest piling companies in the UK. Terry Seamark has taken up the role of Production Manager and has a vast understanding of manufacturing processes and techniques having run his own engineering company for more than 20 years and added to this a further 12 years in civil engineering research and development.
With an additional extensive knowledge of geological ground conditions, we have concentrated our expertise on developing a range of products used widely across the construction industry.
SEA can now offer advantages of superior durability, improved efficiency and considerable cost savings when compared with products used for similar applications. The SEA-Tech range of mini-piles, soil nails/rock bolts, screw anchors and snap joint connectors make difficult construction tasks easier to be achieved, with less effort and cost. In a competitive industry such as the construction sector, it is vital for companies to offer attractive tenders so that lucrative contracts can be won and without compromise in respect to the quality of materials. SEA construction products offer not only the competitive edge but also superior efficiency that no other supplier can match.