Carrot Anchors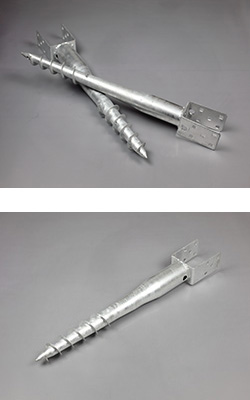 Introducting a new range of SEA-Tech precision form tubular anchors . The Carrot Anchor is an innovative option to our screw anchor that offers as an eco-friendly piling solution suitable for most infrastructure applications. Offering a range of sizes from 63mm to 200mm in diameter and up to 3 meters in length, the Carrot Anchor is an extremely versatile pile.
Installation of the Carrot Anchor is simple and effective, using either light hand-held equipment for small anchors or a small drilling rig for the large sizes. Installation time is very efficient and many anchor can be installed within just one hour.
The Carrot anchor is the ideal solution for a number of applications such as foundation piles for lightweight buildings to solar power fields, now one of its major uses, keeping SEA-Tech at the forefront of eco-friendly construction products.